Discover Your Ideal Luxury Community
Purchasing real estate is often one of the biggest purchases of someone's life. Many that face this step in life feel daunted by the number of different options that lay before them. Do you choose a larger city or a quaint town? Do you want a lively business district or a primarily residential community? Every detail feels like it needs to be perfect as you search for a house you can make a home for years. An ideal location is different for everyone. Some luxury homeowners desire a highly secluded, silent, and scenic atmosphere where the community is close-knit but offers privacy. Other seekers of high-end real estate desire the activity and energy of a larger city. Here are descriptions of eight luxury communities to help you find the best house for you in the San Francisco area.
Palo Alto
If you're looking for a bustling California community without the chaos of one of the major cities, a luxury Palo Alto home is what you need. The city boasts gorgeous greenery and scenic views interwoven with a fresh burst of modernity. Only a short journey from both San Jose and San Francisco, residents of Palo Alto get all the benefits of living in a big city without the hassle of overcrowding and tourists. Make no mistake, though; there are plenty of activities to keep you occupied in the historic and upscale downtown scene. Palo Alto also has a thriving public transportation system, with the highlight being their easy access to the Caltrain system. If you're itching to spend time outdoors enjoying the wonderful weather and exciting city, try taking a ride on some of the city's carefully designed bike paths. The "Birthplace of Silicon Valley" is a lush, vibrant, and charming city perfect for a single-family home.
Los Altos Hills
Los Altos Hills is the perfect place to look for a luxury estate. This community has a myriad of lush
parks
that act as both a great way to spend a sunny afternoon and a scenic view on your daily commute. The town is mainly residential, but the nearby city of
Los Altos
is prepared to accommodate any need. Los Altos Hills is also located only 35 miles south of San Francisco, 17 miles north of San Jose, and five miles south of Stanford. Dull days will be rare in such a picturesque community with so much to offer. Residents are also encouraged to play an active role in the community and are dedicated to maintaining the idyllic atmosphere.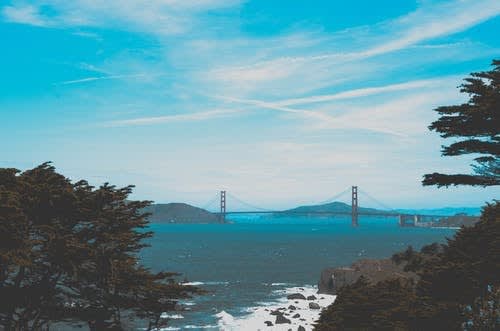 Photo by Mohamed Almari
San Carlos
San Carlos is known as the "
City of Good Living
," which means it's the perfect city if you're looking for a luxury community with a friendly atmosphere. This city strives to offer all the luxuries of a high-end community in the Bay Area with the personality of a small town. It offers such events as a weekly farmer's market, where residents can find fresh produce and groceries readily available from local vendors. In the summertime, music and movies in the park are a great opportunity to enjoy the lovely weather and get to know your neighbors. The city boasts active libraries, a youth center, and an adult community center. A bustling transportation system, including access to the Caltrain system, takes some of the stress out of your daily commute. The biggest draw to San Carlos is the Annual
Hometown Days
celebration every May.
Redwood City
Redwood City
boasts an average of 225 days of sunshine per year and is the ideal community for lovers of warm, sunny days and pleasant weather.  With one of the larger populations in the San Francisco Bay area, Redwood City has an active social scene, and the city's businesses and attractions take full advantage of this idyllic weather with a myriad of outdoor entertainment options. A great place to take advantage of this scene is the bustling
downtown
. Many gourmets will enjoy the diverse range of cafes, fine dining establishments, and artisanal coffee shops. These high-end, cutting-edge restaurants draw locals and travelers alike. Shoppers will love Redwood City's "
anti-mall
," an outdoor shopping center with over 100 businesses for nearly every need. Only some of the types of shops that can be found here include arts and culture, apparel and shoes, beauty and health, automotive, pets, and sports and leisure. Less busy ways to enjoy the sunny weather include
hiking
at Pulgas Ridge Preserve, Red Morton Community Park, Russian Ridge Open Space Reserve, or the Pulgas Water Temple.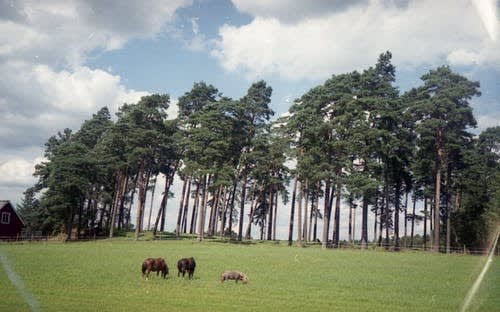 Photo by Skylar Kang
Woodside 
Woodside is a small but beautiful town that offers a quiet, peaceful life. The town is rustic but maintains a carefully crafted air of elegance and sophistication that makes it an ideal luxury community. Tall trees and rolling green hills wrap many luxury homes in this city in a blanket of privacy and beauty. This quiet, natural atmosphere rests peacefully less than an hour from San Francisco, giving access to both the peace of a small town and the culture and attraction of a big city.
Despite the size of the town, Woodside still offers plenty of local
attractions
sure to keep residents entertained and engaged in the community. Visiting even one of the many local parks will provide a number of scenic hiking trails for frequent outdoor excursions. Residents and visitors can also visit the
Woodside Library and Native Plant Garden
, Filoli Historic House & Gardens, or
Thomas Fogarty Winery
for anything from an afternoon visit to a night on the town. Woodside is an ideal community for anyone looking for a town that marries the wonders of nature with an array of luxury homes.
Menlo Park
Menlo Park
is a gorgeous luxury community that offers an active commercial scene with culturally rich attractions. Many of the streets of this city are lined with tall trees providing both a lovely view and great privacy to its residents. Many Menlo Park houses also offer a wonderful view of the San Francisco Bay. The city boasts an average of 265 days of sunshine a year, leaving ample opportunity to enjoy those shady lanes and the beautiful luxury neighborhoods. Menlo Park has an excellent school system, both public and private. Both residents of Menlo Park and nearby Atherton take advantage of all the unique and captivating
attractions
the city has to offer. The numerous art museums, small bookstores, and cutting-edge tech market provide enough opportunities to fill any weekend. A wonderful attraction Menlo Park offers is
Woodside Vineyards,
where visitors can enjoy lovely wine tastings.
Atherton
The town of
Atherton
is ideal for any real estate hunter who desires a peaceful, luxurious, and private place to make their home. This idyllic community, blanketed in various types of oak and ornamental trees, offers a picturesque view around every corner. You'll feel as though you've stepped into a storybook town as you walk the shady streets lined with private luxury mansions. Atherton is a mainly residential town, with only a small handful of local businesses; however, this means there are even fewer tourists. Anyone who desires a meal out, shopping trip, or cultural excursion need only step over to nearby city Menlo Park. If you'd rather stay closer to home, Atherton's main outdoor attraction is the charming 22-acre
Holbrook-Palmer Park
. While this community offers a breath of fresh air and peace, it also rests less than 20 minutes from the headquarters of Facebook, Google, and Tesla.
Mountain View 
Mountain View is a vibrant community nestled comfortably between the Santa Cruz Mountains and San Francisco Bay. This advantageous situation not only offers stunning views from all sides but a flourishing commercial market as well. Mountain View rests in the heart of Silicon Valley and is the current home of Google's headquarters. If you'd rather support your neighbors and local community, small businesses and cultural hotspots can be found aplenty.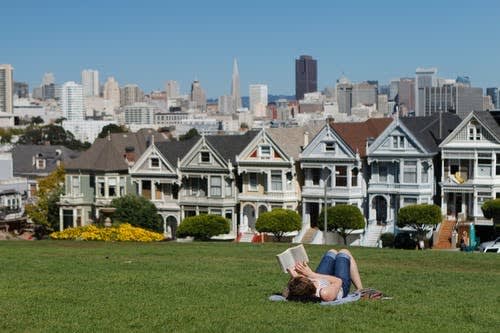 Photo by Juan Salamanca
of local attractions are available if you find yourself wanting a more intimate experience. An active nightlife, great museums, and fantastic dining opportunities provide an ideal luxury community. The weekly Sunday farmer's market on also gives residents easy access to fresh, local fruits, vegetables, and groceries.
Once you have an idea of the community you'd like to live in and the types of communities in your desired area, the house-hunting process loses a lot of its anxiety-inducing elements. If you're looking for a community in the San Francisco area with the energy of a big city, without the chaos of a major tourist attraction, a Palo Alto home for sale is what you need. If you'd prefer something much more calm and personal, with a close, active neighborhood and rolling hills, a town like Woodside is perfect. If you want something that blends a happy medium of the two, check out a community like Menlo Park. Whether you're looking for a private, tree-covered town or an active city suburb, is prepared to help you find your ideal luxury home. Contact him today and start your journey to becoming a San Francisco Bay Area resident today!