San Francisco is one of the most beautiful and iconic cities in the world, offering those lucky enough to live there a cosmopolitan vibe and some of the most gorgeous scenery anywhere.

For those who have the means, living along San Francisco Bay opens up a whole new world of wonder. There are fantastic bayfront homes available on the three sides of The City that touch water – including the Pacific Ocean – as well as properties on the Peninsula, which stretches south toward Silicon Valley.

The perks of bayfront living are many. There are priceless views of the Golden Gate Bridge, Alcatraz Island, and the Bay Bridge, three of the best-known landmarks in the City By The Bay. There is also the healthy fresh air and the cooling fog that rolls in off the ocean. Finally, there are recreational opportunities of all kinds, including beaches, hiking trails, sailing, and other water sports. There are many large parks with welcoming open spaces that are a refreshing change if you work in the concrete jungle of the Financial District.
Bayfront living perks by neighborhood
Marina District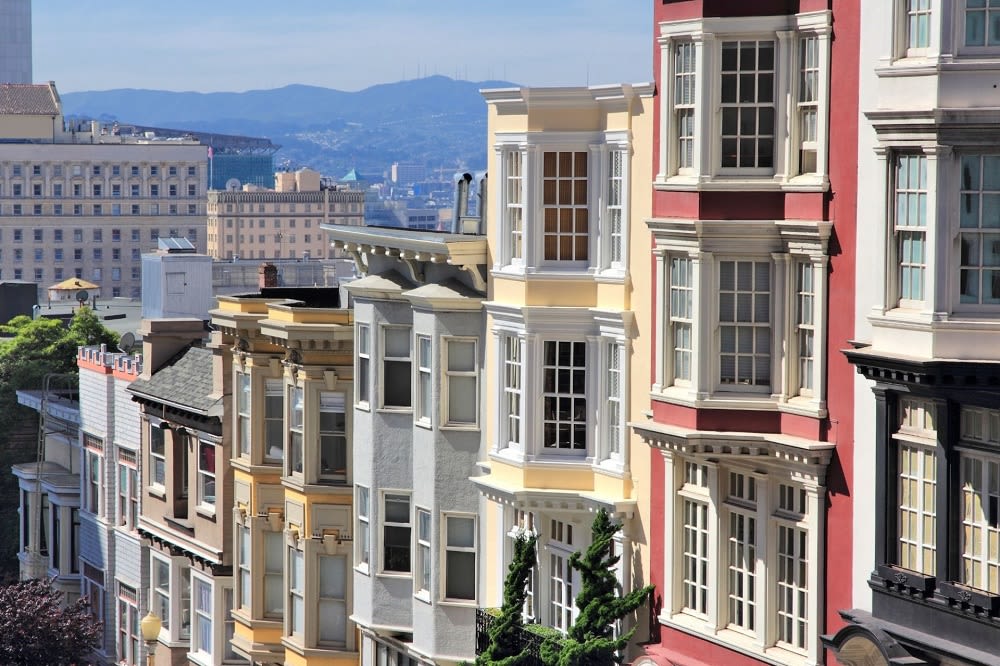 The Marina District
is one of the most popular and attractive neighborhoods in the entire Bay Area. This affluent area is perhaps best known for the gorgeous single-family homes that line Marina Boulevard and have incredible views of the Golden Gate Bridge and the Marin Headlands and the boats that are moored at St. Francis and Golden Gate yacht clubs. The neighborhood has many other fashionable single-family homes. Residents of these San Francisco luxury homes are within easy walking distance of the vast Crissy Field and Marina Green, which are perfect for walking and biking. The elegant
Palace of Fine Arts
, with its gardens and large pond, is also in the Marina District.

Sunset District
The Sunset District
is another top neighborhood, located on the Pacific Ocean side of San Francisco and just south of Golden Gate Park. Living in this peaceful residential neighborhood offers owners a myriad of handy recreational opportunities. Ocean Beach offers swimming, surfing, or just relaxing on sunny days. Residents head up to Golden Gate Park for hiking, biking, golfing, or even watching a polo match.

South Beach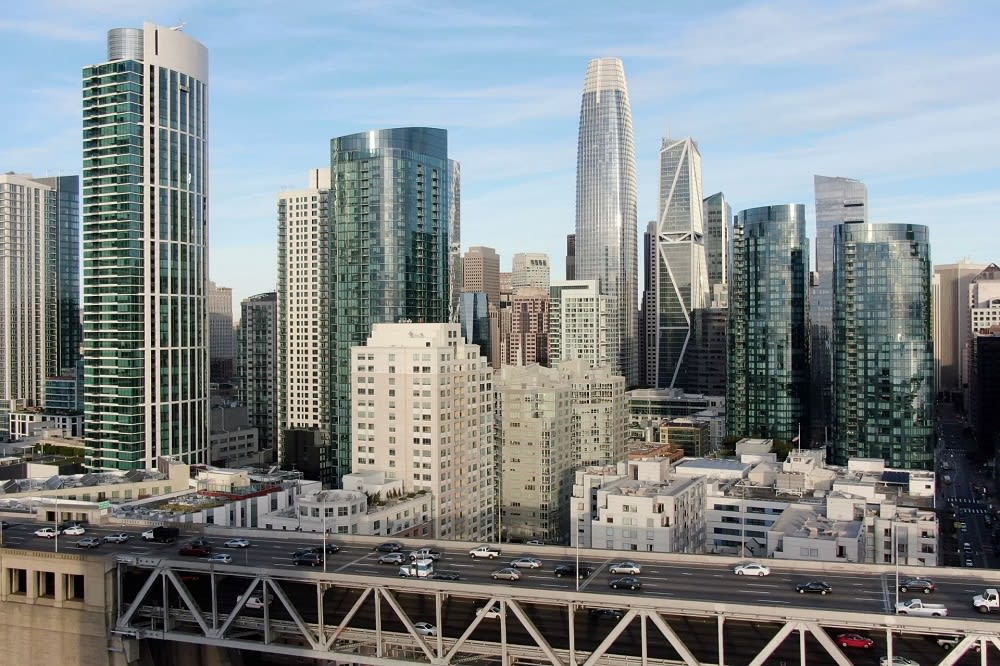 While other parts of San Francisco retain a traditional charm, South Beach has become a hip neighborhood that is perfect for young professionals looking for San Francisco luxury homes. South Beach is a clean, fresh neighborhood right on the bay just south of the Bay Bridge that includes many buildings with luxury condos. South Beach is highly walkable and has everything busy professionals need, including many trendy restaurants and shops.

There are also many recreational and entertainment opportunities right there, including Oracle Park, the home of the San Francisco Giants of Major League Baseball, and a major marina where residents can rent kayaks and sailboats. Residents love walking up and down the Embarcadero, where they can enjoy the sights and smells of The City while getting fresh air and exercise. Caltrain's northern terminus is just a few blocks away, and there's easy access to other mass transit.

Seacliff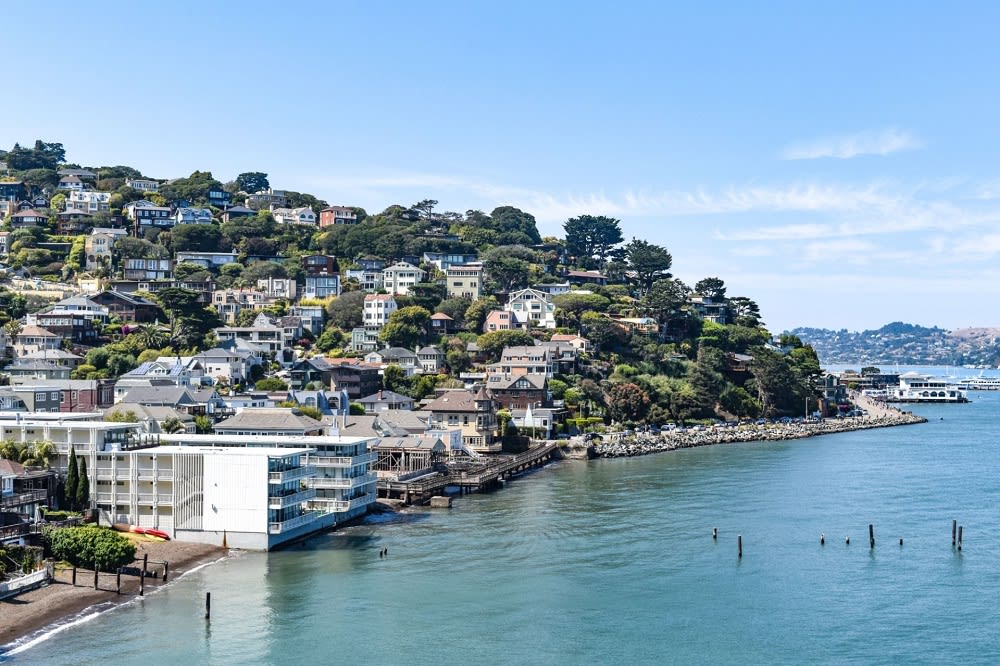 Seacliff is one of the stateliest neighborhoods in San Francisco, hugging the water just south of the
Presidio
and the Golden Gate Bridge and just east of Lincoln Park. It is a relatively compact neighborhood full of luxury homes favored by artists and celebrities. One of the charms residents love is that it is somewhat off the beaten path yet with easy access to many attractions. Residents can walk and hike in the Presidio and Lincoln Park and head to China Beach and Land's End Trail, which are part of the
Golden Gate National Recreation Area
and offer stunning views of the Golden Gate Bridge and the Marin Headlands. Also nearby is the Legion of Honor art museum.

Mission Bay
Just south of South Beach is San Francisco's newest and shiniest neighborhood, Mission Bay. It is favored by many well-paid tech workers who work at corporate headquarters in the area. San Francisco luxury homes in this clean, pleasant enclave include condo buildings that offer tremendous amenities such as gyms, swimming pools, and rooftop terraces that are great for get-togethers or just enjoying the breathtaking views. Mission Bay is also highly walkable and has trendy restaurants, bars, and night spots. Residents can also walk to the bayfront Chase Center, the gleaming new home of the NBA champion Golden State Warriors.

The Peninsula
Other great bayfront housing options can be found south of The City on the Peninsula, including Palo Alto luxury homes. Palo Alto sits in the heart of Silicon Valley and is home to Stanford University. Palo Alto, as well as many other cities on the Peninsula, offers great housing and easy access to San Francisco via the freeway, Caltrain, and BART.
Home prices
Prices have see-sawed in the wake of the pandemic but are expected to remain high, in part due to the tight inventory of available properties. That makes it a strong seller's market, so your best bet for getting a good deal on a home is to work with an experienced, knowledgeable real estate agent who knows the lay of the land of this unique market.

Many incredible neighborhoods offer prime bayfront living. Each of them offers its unique vibe and setting. The best way to find new homes in San Francisco that meet your lifestyle needs is to narrow it down to a few favorites and then spend time driving and walking around them to get a true feel for what it's like to live there. Although San Francisco is a relatively small city, there are big differences between neighborhoods.
Work with the best when it comes to San Francisco luxury homes
These are the major examples of perks to bayfront living, and there are many more both in San Francisco and on the Peninsula. When you are ready to make a move into San Francisco luxury homes, work with
Brendan Callahan
for the best client services in the region.