The San Francisco Bay Area remains one of the most popular metropolitan areas in the country, thanks to its economy, culture, and diversity. In addition to lasting real estate value, locals enjoy opera in the park, street fairs, and the ease of finding community in a large Californian city. It's also a popular tourist destination, with attractions like the Golden Gate Bridge, Alcatraz Island, and Pier 39—and visitors and residents alike enjoy the temperate weather, rarely above 70 or below 60 degrees Fahrenheit.


With access to nature in places like Muir Woods and Green Gulch, active Bay Area residents are able to enjoy both the bustle of the city and the quiet of the woods, mountains, and ocean. For those looking to call the Bay Area home, Los Altos Hills, Palo Alto, and San Carlos are all communities that offer great luxury real estate.
What to know about Bayfront living
Los Altos Hills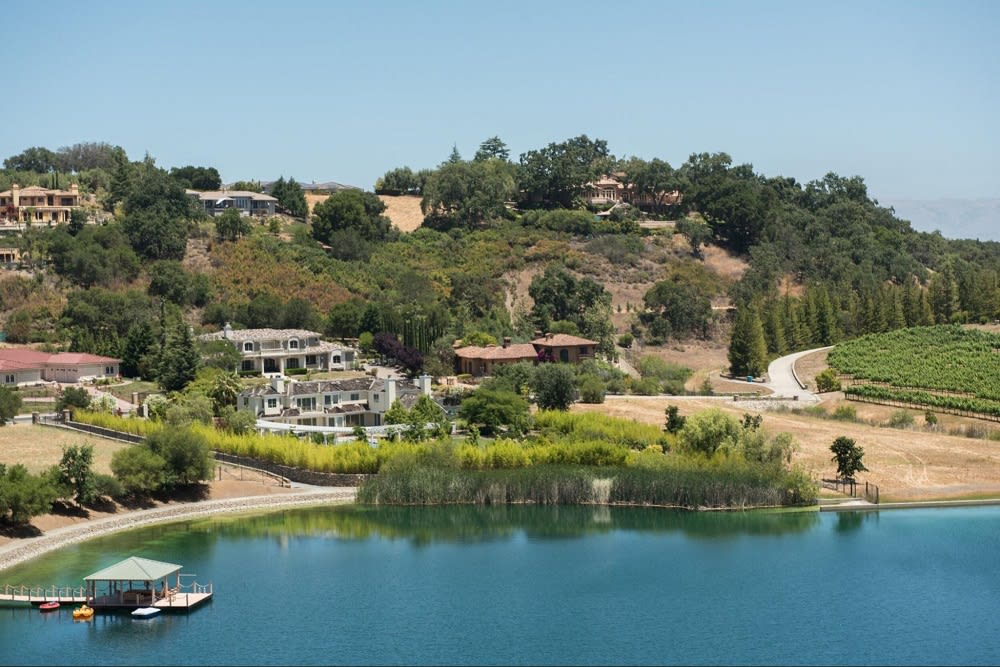 With a population of less than 10,000 and a charming small-town feel amidst the larger Bay Area, buyers looking at Los Altos Hills homes for sale are sure to enjoy the community vibe.
There are a plethora of activities available in this small community. With over 25 sculptures, a combination of those on loan from artists and ones owned by the city, the area is known for its Public Art Program. Current residents of Los Altos Hills houses for sale enjoy access to multiple community activity centers and parks, including the Byrne Preserve, with over 100 acres of woods and grasslands. Potential buyers of Los Altos Hills houses for sale who are interested in the history of the area should check out
Los Altos History Museum
Thursday through Sunday from 12 to 4 p.m. weekly. When it comes to dining, both residents and visitors can enjoy Mexican food at Lulu's, baked goods from LeBoulanger, or Japanese cuisine from Hiroshi.
Residents of Los Altos Hills houses for sale enjoy access to seven shopping districts, including:
Downtown Los Altos: a six-block triangle with over 150 stores.

El Camino Real: A 2.5-mile business corridor best known for its selection of restaurants.

The Foothill Crossing Shopping Center: Many self-care options are available at the plethora of beauty salons and spas.

Loyola Corners: A family-friendly space, with many of the businesses focused on children and family activities.

Rancho Shopping Center: A popular spot among the local community for its market, bakery, and numerous stores.

Woodland Plaza: A small shopping center known for its deli and supermarket.

Village Court: A courtyard for shoppers to relax mid-shopping spree and a range of food selections, including Korean and Italian.
Palo Alto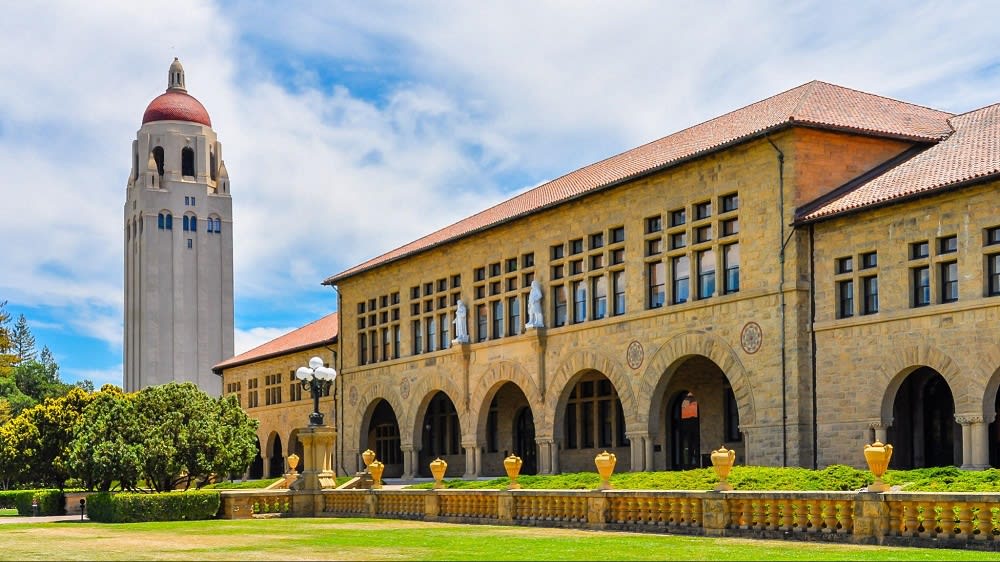 Image courtesy of Stanford University
Palo Alto real estate offers a blend of urban and suburban amenities to its nearly 70,000 residents. This community is another great option for buyers interested in the San Francisco Bay Area. Best known as the home of Stanford University, Palo Alto is a suburb near San Jose and San Francisco. The campus offers a variety of activities for visitors, including a visit to The Axe & Palm eatery for their well-known burgers and milkshakes, 80+ works of art, and student-performed theater. Visitors and residents of Palo Alto real estate enjoy dining at
Bird Dog
, a local favorite for its mashup of Japanese and western cuisine.
Nature-loving residents of Palo Alto real estate relish in the nearby Baylands Nature preserve, with 1,940 acres of salt marshes and 15 miles of trails. Techies and history buffs are sure to enjoy the Computer History Museum, which is known for its popular "Revolution" exhibit that covers the evolution of computing over the past 2000 years. Shoppers are sure to enjoy a visit to the Stanford Shopping Center, with over 140 stores, including Apple, Burberry, and Cartier.
San Carlos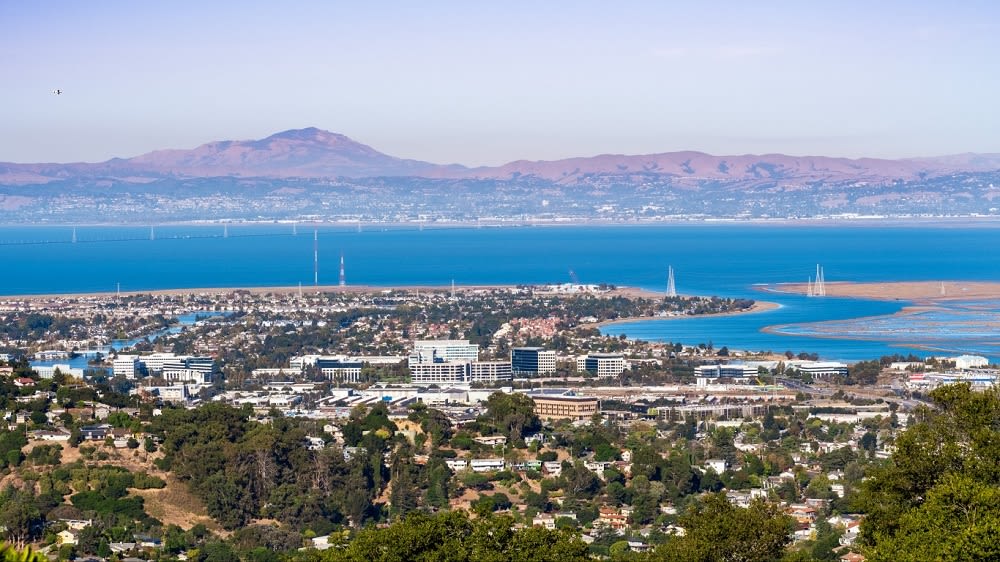 San Carlos is a popular suburb with just over 30,000 and has some of the best schools in California. Residents of San Carlos houses know the "City of Good Living" as a fun place to reside, with plenty of activities for locals to enjoy. Outdoor enthusiasts love the numerous local parks, including dog parks like Waterdog Lake Park. Wine lovers are sure to enjoy the Mid-Peninsula Wine Trail, with multiple award-winning wineries within walking distance of one another. Residents of San Carlos love
Flying Suitcase Wines
or
Russian Ridge Winery
for red and white wine or
Domenico Winery
for Italian wine tastings.
The San Carlos Art & Wine Faire
will return on October 8th and 9th, 2022. Residents of San Carlos houses are sure to love this year's Fair, which celebrates 30 years of fun. With up to 250 artists and food vendors, and live entertainment across three stages, this is an event that is sure to impress. Fans of aviation history can visit the
Hiller Aviation Museum
, which opened in 1998 and welcomes visitors seven days a week. Aviation buffs should also check out the
Fly Bay Area
tour company, which ferries visitors over the Bay in either a Cessna or Piper airplane. Parents and bookworms will adore the family-owned bookstore,
The Reading Bug
, for its variety of children's books and enchanted forest theme.
Interested in Bay Area homes for sale?
The Bay Area is a great place to live, work, and play. If Los Altos Hills, Palo Alto, or San Carlos sound like the right place for you to call home, reach out to local realtor
Brendan Callahan
for expert guidance through the entire buying process.