Los Altos Hills is perfectly situated to give residents the best the bay area has to offer. Wedged between dramatic coastal mountains and the robust business centers of Silicon Valley, the neighborhood is only a short drive from the world-class dining and cultural scenes of San Francisco. Other points of interest like Palo Alto, Stanford University, and San Jose neighbor this upscale community and, despite its convenient proximity to several metropolitan areas, the space, and privacy afforded by Los Altos Hills mansions epitomize the coveted lifestyle the area is known for.


Los Altos originated as a sleepy community after World War II, later transforming into a haven for tech workers during the 1980s business boom. This relatively new town features a contained population of just over 30,000, offering a more spacious and exclusive residential experience favored by CEOs, executives of tech companies, and influential figures in the arts and academia.
Why Los Altos?
After finishing a workday at a cutting-edge company in Mountain View or San Jose, residents of Los Altos and
Los Altos Hills
enjoy a short commute back to their homes. They hug their family, then grill dinner on their outdoor deck or head into town to enjoy one of the area's excellent restaurants.
In Los Altos, residents enjoy the benefits of ideal suburban living in a gorgeous location with the variation and opportunities typically only afforded by dense urban areas. This town offers a distinct opportunity for those with lucrative careers in tech to escape crowded cities and set down roots.
Making a real estate investment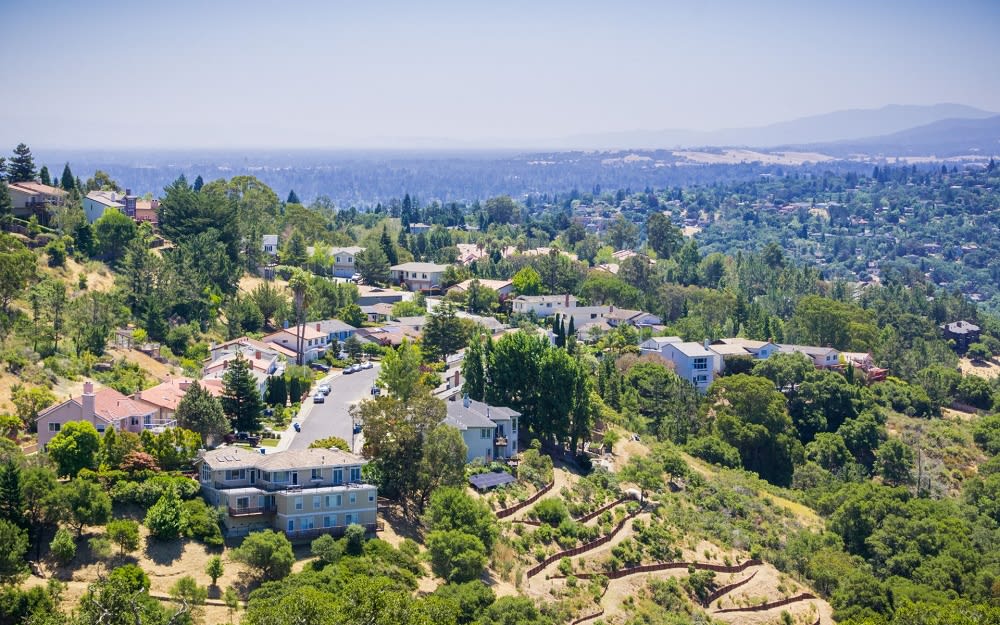 Los Altos Hills estates are unquestionably a solid investment. Prices of homes in the area have increased by 11.7% in the past year, indicating a strong seller's market. Working with an experienced real estate agent is a must when home searching in this competitive market and is well worth the effort. Owners of Los Altos homes not only have a valuable asset guaranteed to appreciate in value but the prospect to enjoy the incredible quality of life the city is known for.
Working with a Los Altos real estate agent
Hiring a Los Altos Hills real estate agent is critical to assure your specific wants and needs are addressed during your search for a luxury home in the area. It can be challenging to navigate the distinct characteristics and pricing trends of Los Altos real estate, and a dedicated agent will guide you through this whole process with ease.

Sit down with your new agent and sketch out what you want in a home including location, floor plan, square footage, amenities, and anything else important to you. Your agent will then put their experience and resources to work and line up properties for you to view Los Altos Hills open houses. With competition high for these exclusive properties, your agent will help you strategize at every step of the process, including writing a competitive offer once you've found a home that excites you.
Why do people love living in Los Altos Hills?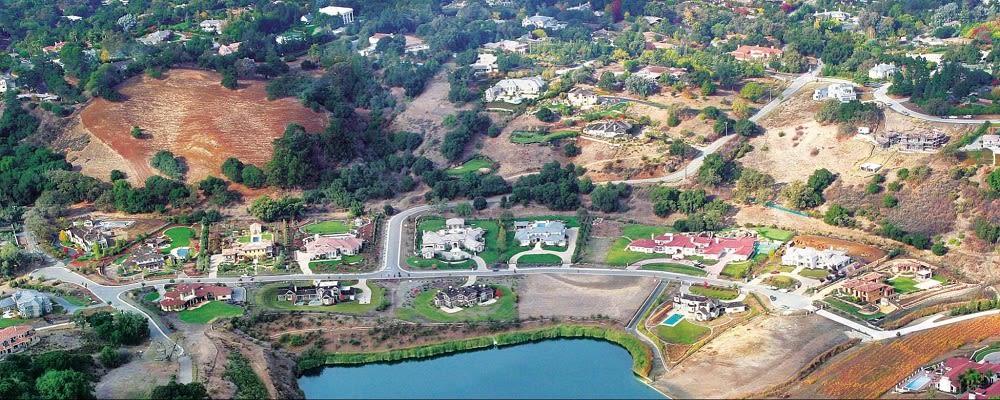 Credit: losaltoshills.ca.gov
It's almost hard to believe a community like Los Altos Hills exists in such close proximity to the bustling, crowded Silicon Valley. Los Altos Hills estates are located on leafy, winding streets in a semi-rural setting. One of the most desirable aspects of the neighborhood is that it's strictly residential. Residents are free of crowded, bustling commercial areas along their peaceful streets, yet a plethora of exciting shopping and dining opportunities of Palo Alto, Sunnyvale, and Mountain View are just a short drive away.
Residents are able to enjoy the area's spectacular natural beauty thanks to several nature preserves and parks located within the city limits. City leaders had the foresight to create the
Pathway System
- a series of paths connecting the various neighborhoods. This unique feature is a great place to hike, take a bike ride, walk the dog, or just stroll leisurely and enjoy some fresh air. The Pathway System also provides easy access to the many preserves and open spaces in the neighboring foothills.
Finally, Los Altos Hills features a strong sense of community. Residents desire to maintain civic pride and identity, as well as keep it an ideal place for families to live. There are a number of committees formed by civic leaders which give residents the chance to contribute their
opinions
on various initiatives focusing on cultivating a high quality of life.
Living in Los Altos
The city of Los Altos, and its own strong pride in its community, is also a wonderful place to live, work, and raise a family. There are several wonderful residential neighborhoods, a thriving downtown, and parks filled with lush vegetation and facilities to enjoy outdoor activities. The Redwood Grove Nature Preserve and Shoup Park are located near downtown and feature a trail that follows Adobe Creek, observation decks, a playground, and picnic tables. The nearby foothills are also perfect for hiking and biking. In Los Altos, a healthy lifestyle is not only popular but is the standard.
If you are interested to learn more about relocating to Los Altos or about Los Altos Hills mansions for sale, please don't hesitate to reach out to
Brendan Callahan
. He and his team would love to show you mansions and Los Altos real estate for sale.

*Header credit: Wikipedia