Sandwiched between Silicon Valley and San Francisco, Redwood City benefits from a mix of cultures from both areas. It is ethnically diverse and has plenty of working-class residents along with millionaires, which translates into a well-rounded community. The unemployment rate here is the lowest in the state at 2.3%. The educated and highly trained workforce is part of the reason that 16 of the top 100 fastest-growing companies in Silicon Valley are located in the same county as Redwood City. The deep-water port in the area is the only one in the South Bay, providing cargo, passenger, and private vessels access to San Francisco Bay. Redwood City is also on the Caltrain line, so San Francisco and Silicon Valley are just a quick train ride away.

The real estate market has changed considerably in the past couple of years, and the pandemic isn't entirely to blame. Here are the six trends in Redwood City real estate.
#1 Low inventory
Natural disasters, such as forest fires and hurricanes, were causing a shortage of raw materials even before COVID arrived. When the pandemic hit and manufacturers closed, it set the new construction back by more than a few months. Many companies are still struggling with inadequate staffing, which has resulted in continued slow production. In addition, available land for Redwood City real estate isn't as plentiful as it used to be. The low inventory of available homes we are seeing nationwide is the result of these conditions. The limited inventory is driving sale prices up, with almost 70% of homes selling over list price, which is up by 23% from last year in Redwood City. Currently, the median selling price of Redwood City real estate is almost $1.8 million with many selling at up to 6% over the listing price. Some homes are receiving multiple offers, pushing the selling price up to as much as 13% over the list price.
#2 High demand
Record-low mortgage rates spurred homebuyers to upgrade and buy investment real estate. The long days of quarantine and the ongoing desire for many to avoid crowded public spaces created a need for larger living spaces. They needed room for a home office so they could work remotely. They needed room for kids to play outdoors. They needed room to exercise at home. People moved out of dense city areas into homes with outdoor spaces they could enjoy. The high demand for homes is driving the price of homes for sale in Redwood City up. October 2021 saw an 8.2% increase in home prices compared to last year.
#3 Different negotiations
Low inventory and high demand created a hot seller's market for Redwood City real estate. A seller's market changes how negotiations are handled. In a buyer's market, the seller is the one who has to compete for a buyer. The seller may agree to cover part of the closing costs or drop the list price to attract the right buyer. In a seller's market, however, it is the buyer who is competing for the property. The buyer may offer to skip the home inspection or to adjust the closing date, or they may offer a price over the listing price to win the bid for the home. The seller may receive multiple offers for their property and see their home become the subject of a bidding war. This is when having a knowledgeable real estate agent will serve you best. An experienced realtor will be able to handle negotiations during a bidding war to ensure you get the terms you need.
#4 Less time on the market
Homes are selling quickly and averaging a couple of weeks on the market, compared to over three weeks on the market last year. Even with the limited inventory, 76 homes were sold last month, which is more homes than last year. Whether you are getting ready to list your Redwood City real estate or are looking to buy homes for sale in Redwood City, be ready to move immediately. Talk with your real estate agent so they know which terms are important to you. Be sure you understand the process and timeline that must be followed once you make, or receive, an offer on the home. When you are prepared, you are more likely to obtain the terms you want and avoid lots of stress.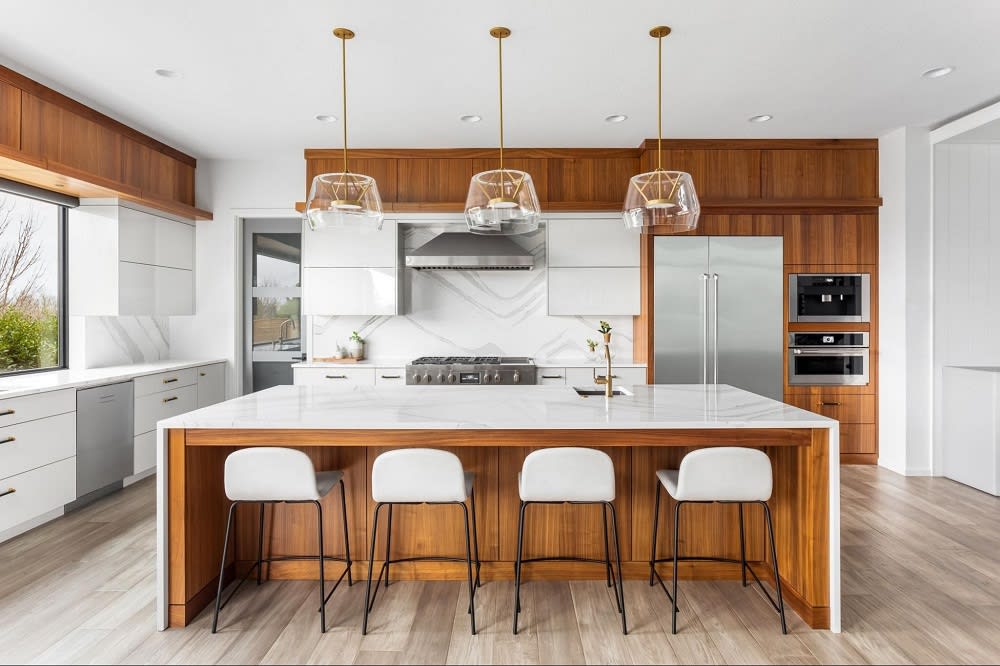 #5 An excellent time to invest
Redwood City commands high rents; they have almost doubled since 2012. Investing in rental property here can bring you a lucrative cash flow stream. Short-term rentals and Airbnbs are also popular in Redwood City. While there is never a bad time to build your wealth, now is a fantastic time. Mortgage rates are low. But there is talk of rising interest rates, so the earlier you invest the better. With an average of 255 sunny days per year, people continue to flock to the area, and homes for sale in Redwood City will continue to rise in value. The sooner you enter the market, the greater the return on your investment.
#6 Experience makes a difference
Real estate negotiations are different than they were a few years ago. Working with a real estate agent unfamiliar with negotiating during a seller's market can cost you money and create unnecessary stress. Realtors who are skilled negotiators and well connected and respected by their colleagues are adept at finding solutions that benefit the buyer and seller while reaching your goals at the same time. Redwood City real estate has a lot to offer homebuyers and investors. Make sure you gain all the advantages by working with a local, experienced real estate agent. Not only will you save yourself money and headaches, but you will also reach your goals and attain the ideal property for your needs.
Brendan Callahan's team of realtors are experienced negotiators in a seller's market. They are ready to answer your questions and help you find the home or investment property to fit your needs.